Accessible Halloween Events for Families with Disabilities
Halloween is a time for imagination and PLAY; when people of all ages get to step into a world of magic and mystery.
PLUS,
Halloween is the ONLY time of year- taking candy from strangers is acceptable!

– my Madre (kinda mad at little-kid-me)
For families with disabilities, finding and participating in Halloween events and activities can be a challenge.
It's crucial to recognize the significance of inclusive holiday events.
By participating in community spaces that are well-informed and compassionate, families with disabilities can truly celebrate the season.
These inclusive Halloween events in Lansing offer a chance for EVERYONE to experience the magic of the season and feel a sense of belonging.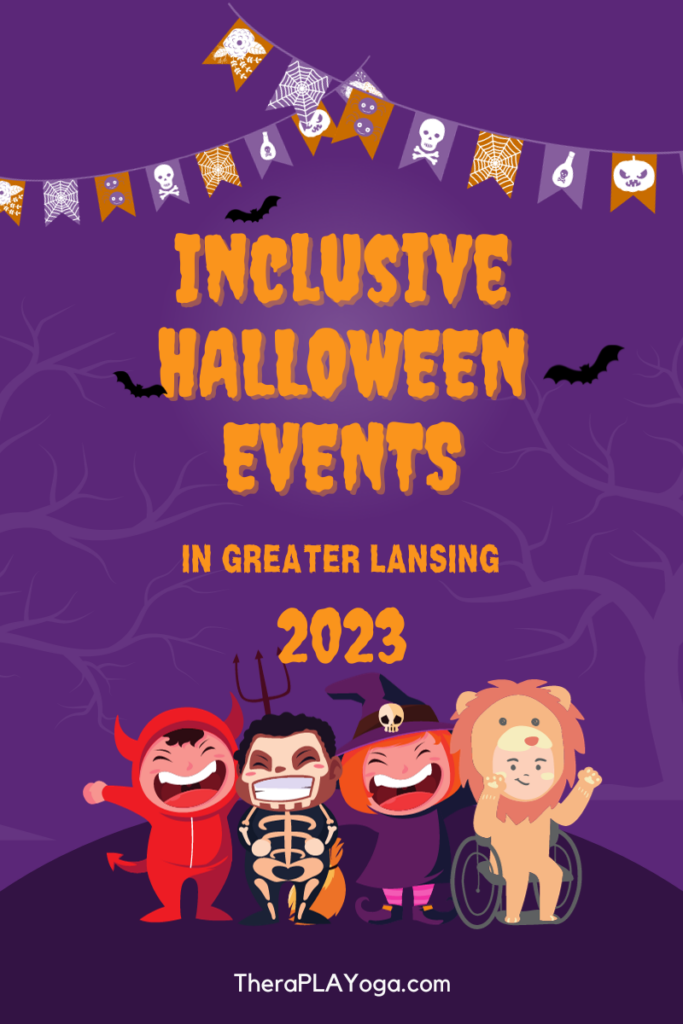 Inclusive Halloween Events in Lansing-
Happening This Weekend
🎃 Click the links in each description to get ALL the gory details and register, as needed.
Halloween at Equine Center for Learning
Halloween at Equine Center for Learning offers a unique Halloween experience. Families can visit the center (formerly Beekman Therapeutic Riding Center) to enjoy horses in costumes, activities, and engage with these magnificent animals, in a safe and inclusive environment. Sip cider and eat donuts. (10/27/2023 5-7pm)
Tommy's Express Tunnel of Terror Haunted Car Wash
Tommy's Express Tunnel of Terror, offers a unique and thrilling Halloween experience for the entire family… If you dare. Drive through a spooky, themed car wash while enjoying the Halloween spirit from the safety and comfort of your car.
(10/27-10/28 7-10pm)
Jack O' Lanterns Unleashed
Stroll the Ingham County Fairgrounds for Jack O' Lanterns Unleashed, an event featuring thousands of creatively carved pumpkins, creating a visually stunning experience for all visitors.
(10/27-10/29 6:45pm)
Boo at the Zoo, Potter Park Zoo
The Potter Park Zoo embraces Halloween with Boo at the Zoo. Enjoy a day filled with themed decorations, animal exhibits, accessible trick-or-treating, and more.
(10/28-10/29 12- 5pm)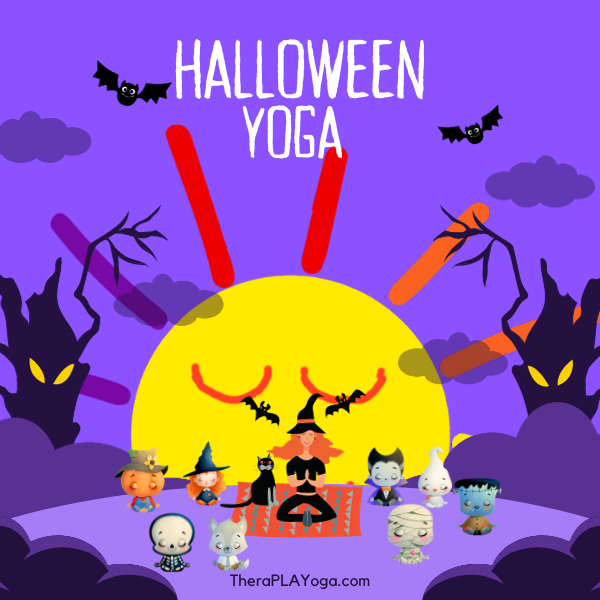 Halloween Yoga
An inclusive yoga experience with a Halloween twist with moi. Register for a playful, Halloween themed yoga class for children and teens. (Limited capacity).
(10/29 4:45pm & 6:15pm)
CHUM Therapeutic Riding Trick or Treat on Horseback
For a memorable Halloween adventure, head to Dansville for CHUM Therapeutic Riding's Trick or Treat on Horseback. Experience the thrill of trick-or-treating while riding on horseback, creating lasting memories.
(10/29 11am-3pm)
Michigan Princess Halloween Family Day
The Michigan Princess welcomes ALL families for a special Halloween Family Day. Enjoy a cruise on the beautiful riverboat while leaf-peeping and participating in Halloween-themed activities and entertainment.
(10/29 1-3pm):
Drive Through Trick-or-Treat, City of Lansing
Drive Through Trick-or-Treat at Frances Park is set to be a safe and accessible trick-or-Treat option hosted by the City of Lansing. Families can enjoy the spirit of the spooky holiday from the comfort of their own vehicles.
(10/28, 1-3pm)
These events, not only, provide a fun-filled experience; but also promote community inclusion and social well-being.
So to all the businesses and organizations above, who created inclusive events- intentionally or not…
UP TOP 🙌
I appreciate you.
With trick-or-treating a few days away, prepare for ALL sugar crazed goblins with these radically inclusive Halloween tips to promote compassion and accessibility in your neighborhood.
So, get ready to embrace the Halloween spirit THIS WEEKEND, because in Greater Lansing, there's a Halloween event for everyone!
You're invited to share this post with friends and your thoughts in the comments.
Thanks for reading & sharing. I'm sure I'll see ya around.
💛 Glo
P.S. If you do see us… wave frantically & say hi.