Therapeutic yoga for mind, body, spirit, and community
at TheraPLAYoga Adaptive Yoga Studio;
Activating inclusive wellness optimized for neurodivergent, disabled,
and trauma-impacted kids, teens, adults; and parent caregivers.
---
I CAN'T do yoga.
I'm not [insert self limiting belief] enough.
I'm too [insert self judgment] to go to a yoga studio.

– You… talkin' smack about yourself
Yoga isn't about contorting your body into graduated poses to-
one day – be good enough to register for an "ADVANCED" class.
GUESS WHAT…
Movement is only a fraction of the practice AND…
the most beneficial kind of yoga does NOT involve fast flows, head stands, or pretzel poses.
It's not about being thin, White, able-bodied, OR having a brand-name mat, and wearing Lululemon pants.
You wouldn't know that by what's dominantly portrayed on social media and marketing from yoga teachers, studios, and corporations.
Therapeutic yoga is practiced with an intention to prevent, reduce, or alleviate mental and physical pain and suffering.
And around HERE…
yoga is not exclusive to the flexible, fit, and non-disabled few.
Founded on the virtues of INCLUSION and ACCESSIBILITY, TheraPLAYoga is changing the SHAPE and VIBE of yoga in Lansing;
Leading the way to

redefining wellness

as a combination of
trauma-informed physical, mental, emotional, and social awareness for
kids, teens, adults, AND parent caregivers;
rooted in sensory somatic awareness, compassion,
anti-ableism, social justice, and PLAY.
---
There's NO WAY my beloved can do yoga.
They are not [insert your experience] enough.
They are too [insert your relatable reason].

– You… knowing your kid & your experiences with people & places, who've never been in the same boat.
TheraPLAYoga is not about being stoic and silent.
THERAPEUTIC PLAYFUL YOGA
It's a place and a practice
inspired & motivated by dynamics like yours. 🚣‍♂️
Therapeutic Playful Yoga
If you or your beloved experience disabilities, autism, ADHD, trauma, anxiety, chronic pain, or limitations- then you've likely felt unseen, unheard or unsafe, and excluded from a typical yoga studio.
THAT'S WHERE I SLIDE IN WITH PLAY-INSPIRED THERAPEUTIC YOGA.
NOT NEARLY AS SMOOTH AS TOM CRUISE.
I make difficult movements, confusing science and philosophy, embodied self-care, and engagement radically inclusive and truly accessible to diverse bodies, brains, and abilities across the lifespan.
Serving people across the spectrum of abilities-
from brand sparklin' new beginner with pain, limitations, or disabilities
to a seasoned practitioner experiencing transitions in abilities. YOU deserve wellness.
psst… AND you can wear your comfy clothes (must include bottoms 🤨)
TheraPLAYoga is the FIRST and ONLY yoga studio in Mid-Michigan providing trauma-informed, adaptive yoga and sensory somatic movement opportunities optimized for people with physical, intellectual, and developmental disabilities, chronic illness, chronic pain, and caregiver fatigue.
Like yoga- PLAY is a state of being; and not exclusive to kids.
TheraPLAYoga inspires the spirit of play for ALL ages. ✨
TheraPLAYoga is a therapeutic [playful] yoga practice; which uses:
✨ whole-brain approach to regulation
✨ playing with lots of supportive props
✨ creative tools to support engagement & understanding
✨ conscious & intentional cue phrasing and affirming language
✨ whole-family approach to support skills off the mat & into life
✨ affinity groups to elevate social opportunities & authentic relationships
✨ intuitive movement with awareness to contraindications, conditions, and limitations
🪄 A few ways TheraPLAYoga can support you and/or your beloved:
Sensory Integration & Regulation
Confidence & Positive Self-Image
Self & Social Awareness
Self-Determination & Agency
Sense of Community & Belonging
Interoceptive Awareness
Concentration, Memory, & Focus
Fine & Gross Motor Improvement
Increased Strength, Mobility, Balance & Coordination
Understanding Science & Philosophy
Emotional Regulation & Positive Behavior
Decreasing Anxiety, Stress, Pain
Healthy Digestion & Respiration
Improved Circulation
Reduced Fatigue & Tension
Caregiver Respite
Speech & Communication Support
Sleep & Mood Improvement
Spine, Hip & Joint Health
Expanded Capacity & Resilience
Personal Growth & Social Justice
Therapeutic Yoga Teacher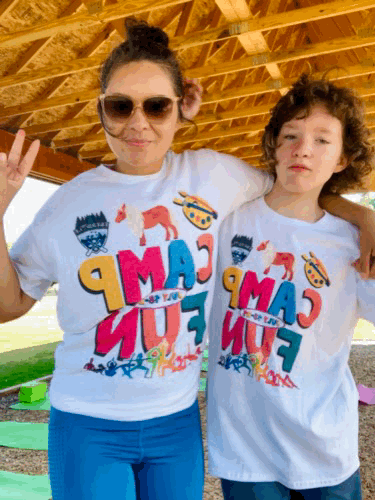 Hello. 👋 I'm Gloria (she/her).
I help children, teens, and adults learn somatic supports so they can- safely and with agency– connect to their bodies, explore their interoceptive experience, transform their relationship with their minds, and engage more [PLAY]fully in their relationships.
I specialize in teaching therapeutic yoga as a resource for physical, mental, and emotional wellness and engagement to children, teens, and adults with complex disabilities and limitations;
… including: physical and intellectual disabilities, autism, ADHD, neuromuscular and neurological conditions, sensory challenges, chronic pain and illness, trauma, anxiety, depression, and movement limitations.
Adaptive Yoga Studio- Lansing
TheraPLAYoga was created to fill the hole in the local yoga community and holistic wellness programs for individuals and families, who experience the intersectionality of neurodivergence, disabilities, and trauma.
TheraPLAYoga is a boutique yoga studio within a 100+ year old building; offering space for private sessions and small groups.
📍 Located in Downtown Lansing- east of the Capitol,
between Sparrow Hospital and Michigan State University;
TheraPLAYoga is the middle child
between The Green Door and Everybody Reads Bookstore
on the Eastside Lansing, Michigan Avenue Corridor.
I can make heart shaped Roger Rabbit eyes at Rooted Socialite, Strange Matter, and Pablo's from my windows. 😍
Activating Inclusive Wellness in Lansing
INCLUSION AND ACCESSIBILITY ARE NOT OCCASIONS OR SPECIAL EVENTS.
They aren't buzzwords to attract you to my business OR an un-informed performative gesture.
I, actually, have everyday REAL LIFE experience…
AND
a damn good reason to embody these virtues as the standard for TheraPLAYoga.
I'm sure you'll see him around the studio. ☺️
These are some meaningful differences you'll notice…
Anti-Ableist
🚫 No Ability Based Hierarchy
I've intentionally opted out of the level hierarchy- including "all levels"- approach that many other studios take.
Instead, TheraPLAYoga is anti-ableist and neuro-affirming; embracing community with affinity classes.
Mental Health Focused
🧠 Normalizing Seeking Help & Improving Self-Care
TheraPLAYoga is simultaneously fighting the stigma around mental health and bringing awareness to trauma exposure.
Including adverse childhood experiences (ACEs) and adult trauma exposure; and it's impact on the brain, body, and abilities.
At TheraPLAYoga, you and/or your beloved learn positive coping strategies for an improved quality of life.
Community Care
✊ Our liberation, Wholeness & Health is Bound to Our Community.
When we feel part of something bigger than ourselves, we thrive.
Community Care is essential to fostering a culture that supports and sustains our health and well-being; our personal growth and social change.
Together, we can remove barriers to wellness for individuals and families in the Greater Lansing area through TheraPLAYoga's Financial Accessibility Program.
---
TheraPLAYoga is radically inclusive to all intersections of people
with limitations- disabilities, body size, race,
ethnic and cultural backgrounds, and gender.
Hailing from the Eastside of Downtown Lansing… 🎊
TheraPLAYoga
Adaptive Yoga Studio
2015 E. Michigan Ave.
Lansing, MI 48912
https://TheraPLAYoga.com
TL;DR…
I'm obsessed with helping parent caregivers and people (of all ages) with disabilities and limitations- like you and your beloved (like me and mine)- explore ways of thriving through mind-body practices.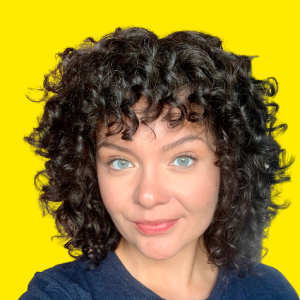 I kick it in Eastside Lansing with my teen son and our old man dog. You're most likely to catch me doin' mom stuff, yoga things, nature adventures, or riding a shopping cart like a scooter; and plotting to change the world.
And hey, I'm looking for co-conspirators in redefining wellness just like YOU. But before we roll out our mats, let us first plot.
Ya know, to be sure it's a Cinderella fit.🪄
I understand and KNOW- first hand- how movement (and stillness), mindfulness, meditation, compassion, and play can regulate, empower, heal, and connect us to ourselves and others. I also understand the handful of reasons why you may be hesitant to try yoga- or try yoga again for yourself or your beloved.
Psst… I offer free 15 minute curiosity chats.
Check out the ways we can work together.