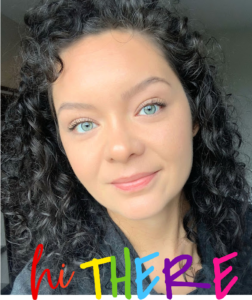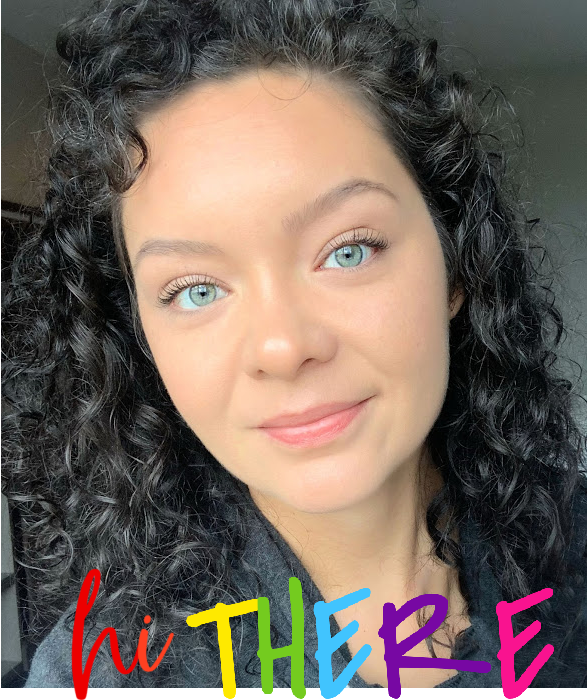 I snap my neck to any variation of mom, but you can call me Glo.
I teach kids and adults how to cultivate self-awareness, regulation, and resilience that's playful and effective.
I guide parents and educators on how to create safe, accessible, and equitable spaces for communication, collaboration, and connection.
I mentor discerning parents, who live on the edge of chaos and exhaustion, in building unshakable confidence in parenting with compassion, intention, and respect.
I curate tools for explicit joy, empowerment, and healing and share them through group experiences, one on one, consulting, and this blog.
I am the creator and founder of an interoception and sensory wellness modality called TheraPLAYoga, which is therapeutic playful yoga.
My mission is to guide individuals and families in understanding and experiencing the profound benefits of mind-body practices through easeful movement, play, and unabashed dialogue.  Above all, empowering my students- kids and adults- to practice yoga with confidence and curiosity.  Meanwhile, discovering ways to reflect, engage, regulate, and connect more [play] fully in their lives.
bio
Gloria Trevino is a play propagandist, interoception alchemist, compassion activist, empowerment educator, and the founder and creator of TheraPLAYoga – therapeutic playful yoga for kids and adults with complex needs, diverse abilities, backgrounds, and experiences.
She's is a biracial woman with autoimmune disease, chronic pain from severe injuries, experiences with trauma and chronic stress, O.G. homeschool-mom to a child with complex needs and diverse abilities, advocate/ally, daydream believer, and uncensored writer at LiamAndGlo.com– her lifestyle blog.
As a life-long learner, mindful parent mentor, positive discipline educator, and yoga teacher with training focused on trauma, anxiety, anti-racism, inclusion, and accessibility- Gloria teaches more than bendy poses and breathing.
She brings experiential wisdom, compassion, support, whimsy, and humor to the process of deliberate practice.  She infuses her proclivity for play, science, and nature into her teaching, mentoring, and writing. She believes that with playfulness and easeful modifications, yoga- movement, mindfulness, and meditation; can be non-intimidating, accessible, and healing to everyone.  <! ========= Cool Timeline Free 2.0.5 =========>
My Dharma
Liam's Mom
Life really began when I met my son, Liam.  Pre-Liam-Me was studying medicine (genetics) with a strong interest in psychology and child development.
I always knew I wanted a life of helping others function well physically and mentally (specifically vulnerable populations).
It wasn't until mom life began to unfold that I realized the path I was on, was no longer meant for who I was becoming.  Embracing my role as Liam's mom, I turned back to practicing yoga and teaching it to him.
Mindful Parenting + Positive Discipline™
I'm a mindful parenting coach and a positive discipline educator.  This not only gives me the opportunity to coach parents independently but also, hold seminars and workshops for those who seek peaceful and long-lasting resolutions to conflicts and behavior challenges.  This includes parents, grandparents, sitters, caregivers, teachers, and anyone who is responsible for the care of youth- specifically youth with special needs.
I not only implement these methods in parenting my child but in working with students.
Asanas for Autism and Special Needs™ Level 2
I completed level 2 training of Asanas for Autism and Special Needs™ with founder/creator, author, and yoga therapist- Shawnee Thorton Hardy.  This training, coupled with level 1, earned my 95-hr certification in children's yoga with an emphasis on making yoga inclusive and accessible to children with diverse abilities and backgrounds.
Yoga Farm Ithaca™ Radiant Warrior
Yoga for a Happy Back™
I completed 25-hr Yoga for a Happy Back™ training with Physical Therapist/Experienced Registered Yoga Teacher 500, author, founder/director of Embody Physical Therapy and Yoga™, and creator of Yoga for a Happy Back™, Rachel Krentzman.  With an emphasis on the biomechanics and functional anatomy of the spine, hips, pelvis, sacrum, and shoulders; I earned certification in therapeutic sequences and alignment to support spinal health for students with injuries, pain, and limitations.  This training is deeply personal to me and I'm excited to practice and share what I've learned.
Areas of Focus + Interest:
  Adaptive Yoga | Inclusive + Accessible Yoga | Therapeutic Sequences for Spinal Health + Pain | Chair Yoga + Modifications for Wheelchair Users | Yoga for Beginners |  Mindfulness in Positive Parenting | Yoga + Mindfulness for Regulation and Sensory Wellness | Yoga + Mindfulness for Trauma + Chronic stress | Yoga + Mindfulness for Autoimmune Disease + Chronic Pain | Science-based Research Supporting Yoga + Mindfulness | Chakras + Energy | Meditation, Mindset + Healing | Anatomy + Physiology | Trauma Recovery | Domestic Violence + Narcissistic Abuse |
Articles by Glo
Gloria is available to write articles on yoga and wellness topics within her expertise and experiential wisdom.
Interviews with Glo
Gloria is available to be a guest on your podcast, social platform, or written publication.
Collaborations