Materials needed for morning yoga for special needs moms- bed and pajamas.  
On Friday, I published a video titled- "Gentle Morning Yoga in Bed for Special Needs Moms."  This is not only how I began a daily yoga routine, but it's STILL my morning routine- with a few variations.
My morning yoga for special needs moms is a simple morning routine for exhausted moms who want realistic self-care.  Even if you're new to yoga, this wakeup routine is perfect for beginners yoga and busy moms.
Last week, I shared 2 other daily routines that help bust overwhelm and burnout.  Catch up on that, if you missed it.
Yoga for Special Needs Moms- 3 Daily Routines to You Started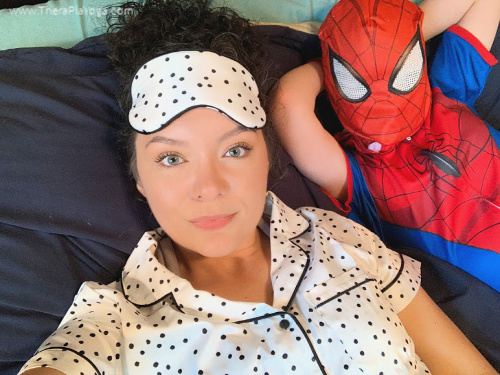 //
In the video, I briefly shared that this routine helped me in the depths of overwhelm and autoimmune flares.  I've had a few moms reach out to me expressing, they too, live with autoimmune disease.
If you would like me to create more content on living well with autoimmune illness, let me know in the comments below.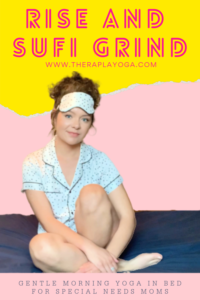 I leave you with this:
Comments are turned off on my channel.  So any comments or questions can be posted in the blog comments below or on any of my social platforms.
Try this routine and tell me how you felt
Subscribe to my Youtube channel is your interested in this content.
Do you have a morning routine?  Tell me about it in the comments below.
Enjoy!
xx Glo
P.S. Happy- Late- Mother's Day!